"I'm a pretty good winner. I'm a terrible loser. And I rub it in pretty good when I win."  Tom Brady
We have over 45 of the best redemption and video games you will find in the USA.
Win tickets, get great prizes!! Choose from over 100 prizes!! Stop in and Win!
Featured New Game for 2019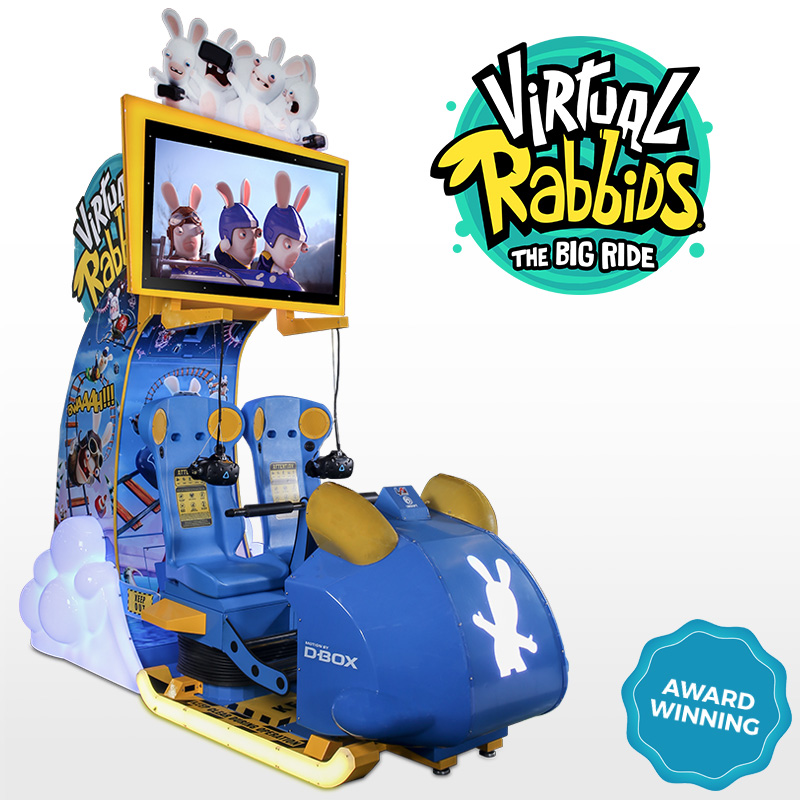 Virtual Rabbids: The Big Ride
Step into the wacky world of Virtual Rabbids – A virtual reality experience that you will never forget!
Players can choose from three unique experiences, full of twists, turns, thrills and spills, for an all-ages VR attraction that lives up to the hype! Offering true 360 ̊ views with action in every direction, riders are immersed in a unique experience every time.
Connect 4 hoops
Dicey Jump
Jurassic Park