Quality ice-cream is a New England tradition. So grab a sweet treat from KC's Cool Cravings! Proudly serving Shaker Pond Ice Cream, which is ice cream at its best.
Take a peek at our menu!
Stop by our shop for a list of our current flavors. Menu items are subject to change without notice.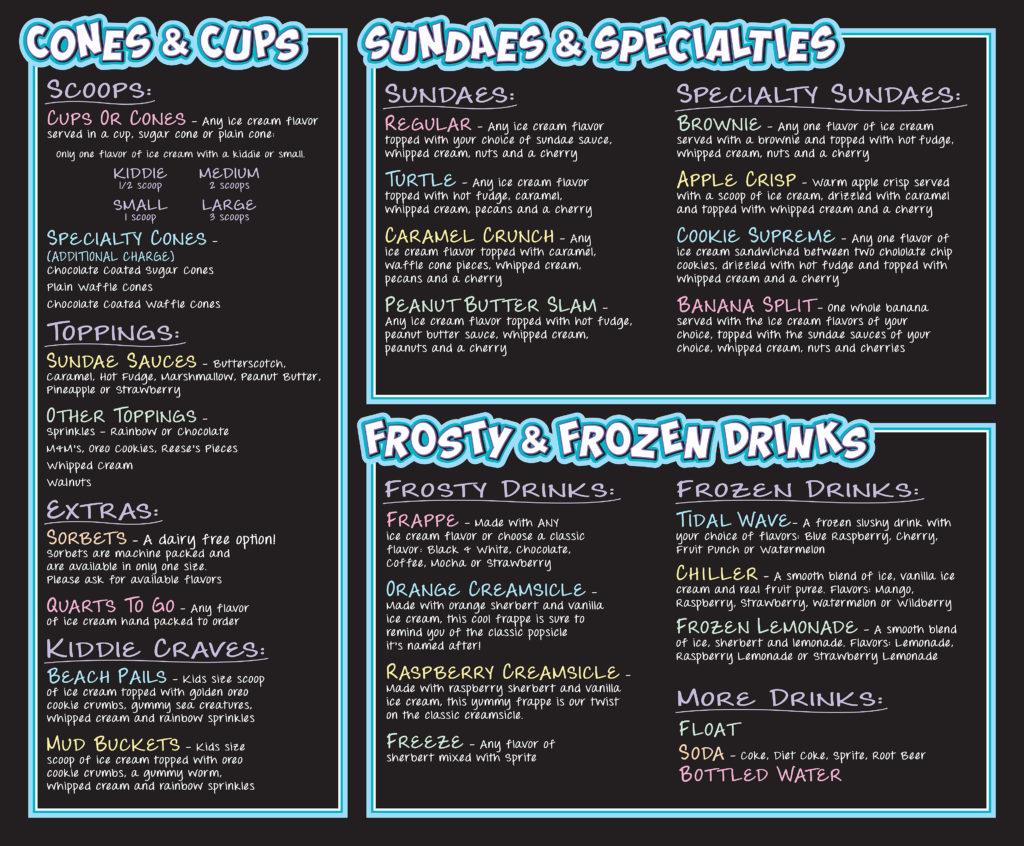 Here are some of our featured specialties: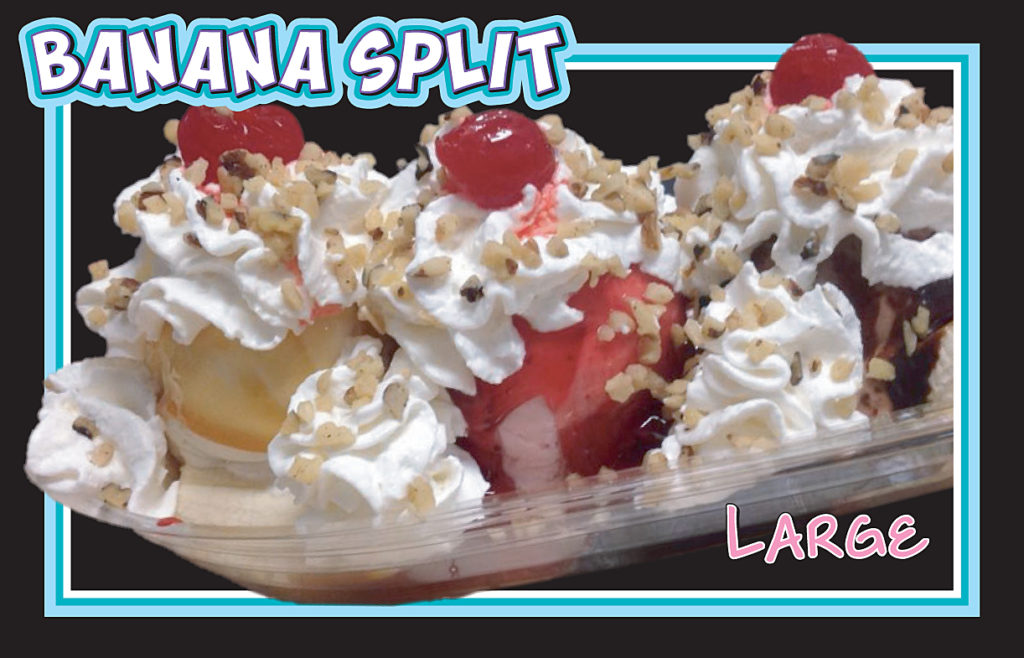 The banana split… whether you choose to have it the classic way or create your own version, this monster of a sundae is sure to please!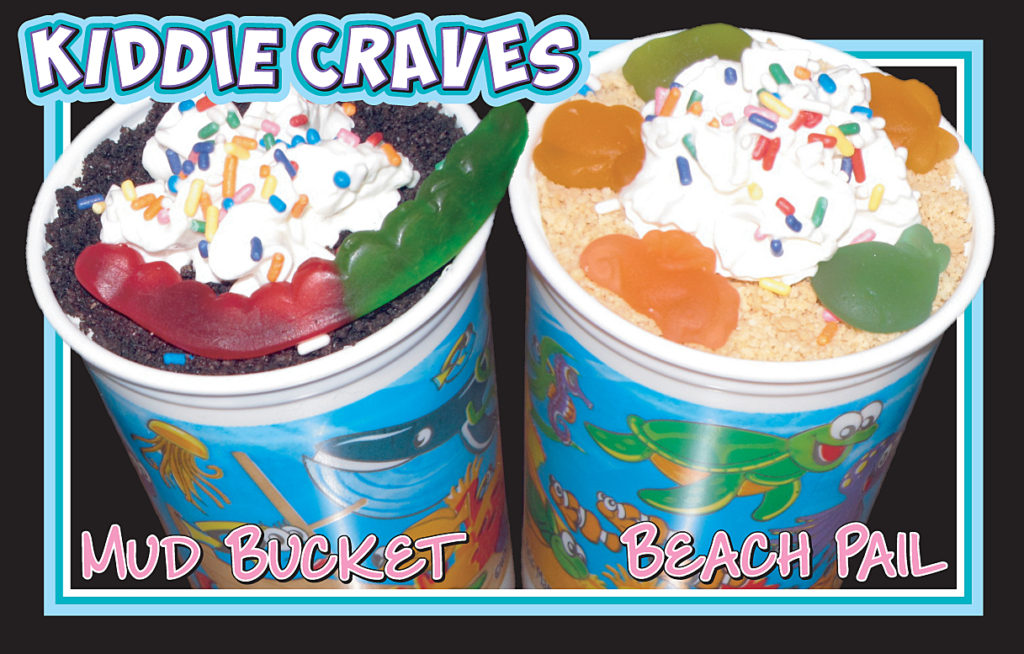 Try a Mud Bucket or Beach Pail. They're sure to make any age kid smile. Both come with your choice of ice cream, cookie crumbs, whipped cream, sprinkles and gummies. A yummy way to celebrate a hole in one!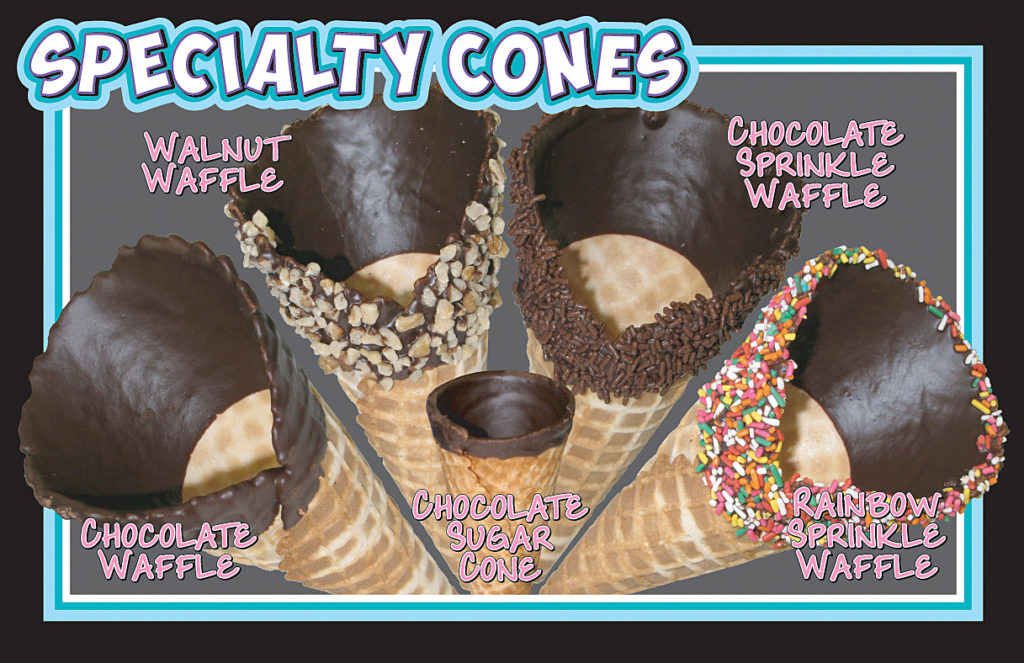 Make the cone your own. Indulge in one of these specialty cones and take your ice cream to the next level! Choose between one of the four chocolate dipped waffle cones or the chocolate coated sugar cone.
Life's good, one cool crave at a time!